HOME LOANS
SIMPLIFIED
Tell Us About Yourself
Choose Your Plan
Get Your Loan
Apply Now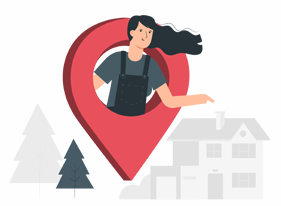 Purchase
Purchase a home home
Refinance
Is now a good time to refinance your loan?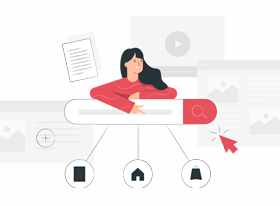 We're here to help you every step of the way
GETTING A HOME LOAN
SHOULDN'T BE HARD
SEE HOW

SIMPLE IT IS

The Loanzify App guides you through your mortgage financing and connects you directly to your loan officer and realtor.
MORTGAGE PAYMENT CALCULATOR
Calculate how much your monthly mortgage payment could be.
* Results are hypothetical and may not be accurate. This is not a commitment to lend nor a preapproval. Consult a financial professional for full details.
More Mortgage Options More Happy HOMEOWNERS
Residential & Commercial Loans

Welcome to the official site of Salt Life Mortgage. We are a full-service mortgage company servicing the state of Florida from the Florida Keys to the Panhandle. We specialize in a variety of loans to meet your purchase or refinance needs. Whether your are buying a primary home, second home or investment property let our skilled Loan Officers find the right program to fit your needs. We have flexible programs and low rates to help you reach your goals.

With a wide range of refinance options designed to best meet your individual needs and time frames, we focus on what is important to you: Low Down Payment, Low Monthly Payments, Low Interest Rate, Low Costs, etc.

We offer the following Residential Purchase and Refinance Programs based on your qualifying and purchase needs:

FHA Streamline | FHA Cash Out | FHA 203k | VA Streamline | VA Cash-Out | USDA Streamline | Conventional | HELOC | HARP | Jumbo | Super Jumbo | Reverse - HECM (Home Equity Conversion Mortgage) | Fix & Renovate | Fix & Flip

Senior Loans including Reverse Mortgages and Home Equity Conversion Mortgages



Down payments as low as 1% down and downpayment assistance for first time home buyers.
Qualify a Variety of Ways:

* Full Doc (Employed)
* Self Employed (Business Income) 1099 only
* DSCR (Income from property not Borrower qualfies loan)
* 12/24 mos. Bank Statements (Personal or Business)
* Asset Depletion (Use your Assets to Qualify)

What makes Salt Life Mortgage LLC unique is that we offer the following niche programs as well:




* Vacation Rental Home Purchase/Refinance Loans (Income from rental qualifies loan)




* Second Homes




* Non-Warrantable Condos, COOPS & Condotels




* Construction Perm Loans




* Lot Loans




* Mobile Homes and Container Homes (must appraise as a single family with market comps)




* Foreign NationalsDelayed Financing (buy cash and finance during or after you close)
PLUS LOTS MORE...SEND US YOUR SCENARIO
Contact Salt Life Mortgage today to discuss your mortgage loan options, and find out which loan program will best suit your needs.